Here is the first of three guest posts I have for you while I'm volunteering for a week on the Navajo Reservation in AZ. I've got some lovely girls lined up, so check back all this week!


I'm assuming y'all have seen the Awkward Girls blog--and if you haven't, don't waste any more time. These girls are gorgeous, stylish, quirky, and sassy; all of which reflects in their posts. Why do I love their blog? Let's see: they love food, thrifting, the college life, and each other. Need I say more? Thanks for posting, Lauren & Madison! xoxo Charity

Hello!
We are so excited to be filling in for Charity while she's on her mission trip. She's cute, fashionable, AND charitable!? Well we suppose her name really says it all.
Anyways, over at our blog we write about fashion, thrifting, music, and living life together as best friends/poor college students.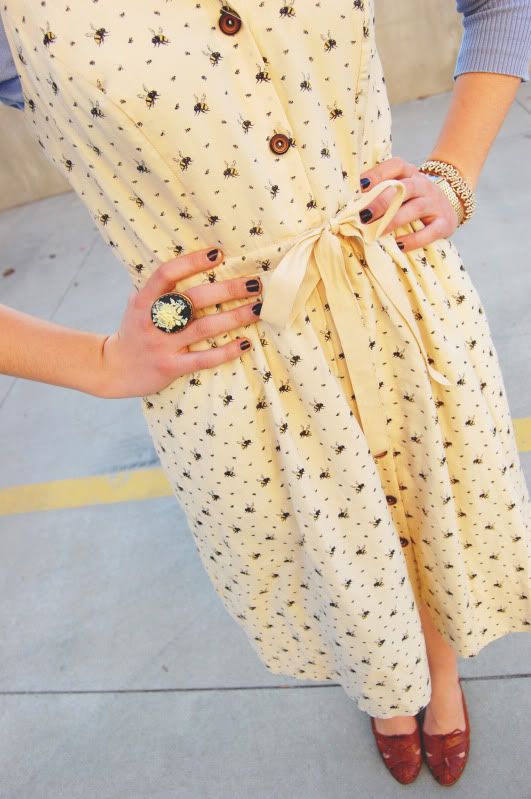 sweater: old navy, dress: anthro, shoes: seychelles, jewelry: thrifted, nordstrom rack, watch: seiko
top: uo, sweater: f21, jeans: ag via anthro, shoes: seychelles, watch: vintage
Lately we have been buying lots of quirky animal prints. Like Lauren's horse sweater and Madison's bee print dress. We're still not sure if it's trendy, or we just look like animal freaks (which we kind of are). Either way, we're totally loving it. What trends are you loving lately? Let us know!
And make sure you stop by our
blog
and say hello!
Thanks again, Charity for having us. We hope you are having an awesome trip!
xoxo
Lauren and Madison